Stregna

A military line of communication from Castelmonte to the Solarie pass used to cross the municipal area. The settlements mainly consist of administrative wards or boroughs located near meadows. Those of Stregna, Cernetic and Presserie are perhaps the most interesting in the Friulian Slavonia. They developed along the path on the mountain ridge that used to connect the valley to the higher grounds beyond. Other traditional rural boroughs are found in Gnidovizza, Oblizza, Covacevizza, Podgora, Tribil di Sotto and Tribil Superiore.
The various localities are connected by a main road that, at higher altitude, links the territories of S. Leonardo and Prepotto to the lower areas of the valley near Cividale. Because of the highly valued scenic areas that this route leads through, it also plays a significant role for the tourism sector in this area. Historically, this area shared the fate of Cividale; it was annexed to the Kingdom of Italy in 1866.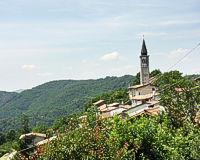 Artistically speaking, a visit to the parish church of S. Paolo Apostolo is highly recommended: it was founded in the 15th c. and consecrated in 1496, restored after the 1511 earthquake and enlarged in the 18th century.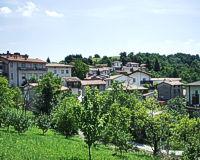 The surrounding boroughs bear numerous examples of rural architecture.